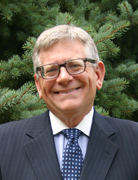 John F. Levy is Chief Executive Officer and principal consultant for Board Advisory, a consulting firm established to assist public companies, or companies aspiring to be public with corporate governance, corporate compliance, ethics, financial reporting and financial strategies. Mr. Levy is a recognized corporate governance and financial reporting expert with over 30 years of progressive financial, accounting and business experience, including having served as Chief Financial Officer of both public and private companies for over 13 years.

Mr. Levy is a frequent speaker on the roles and responsibilities of Board members and audit committee members. He has authored The 21st Century Director: Ethical and Legal Responsibilities of Board Members, Acquisitions to Grow the Business: Structure, Due Diligence, Financing, Creating the Best Projections You Can: Insights and Techniques and Ethics and Sustainability: A 4-way Path to Success. He has presented all four courses to various state accounting societies.

Mr. Levy is a National Association of Corporate Directors (NACD) Board Leadership Fellow. He has demonstrated his commitment to boardroom excellence by completing NACD's comprehensive program of study for corporate directors. He supplements his skill sets through ongoing engagement with the director community and access to leading practices.

Mr. Levy serves on the Board of Directors of three public companies. Mr. Levy currently serves as non-executive Chairman of the Board of Directors of Applied Minerals Inc., a materials company focused on halloysite, a specialty clay. He also serves on the Board of Directors of Applied Energetics, Inc. and China Commercial Credit, Inc.

From September 2010 to October 2012, Mr. Levy was a Board Member and Audit Committee Member of Fortune 500 company, Brightpoint, Inc., a global leader in providing supply chain solutions to leading stakeholders in the wireless industry. The Company was sold to Ingram Micro Inc. (NYSE: IM) on October 15, 2012.

From March 2006 to April 2010, Mr. Levy served as a Board Member and Audit Committee Chairperson of Take Two Interactive Software, Inc. a global developer and publisher of videogames best known for the Grand Theft Auto franchise. While at Take Two, Mr. Levy served as a member of the Company's Special Litigation Committee formed to investigate accounting allegations raised in derivative actions and prepared an extensive report, saving the Company considerable time and money. Mr. Levy also led the Company's well-publicized investigation into stock option backdating which led to three criminal convictions.

Mr. Levy has also served as a board member and program chair for the New Jersey Chapter of the National Association of Corporate Directors.
Mr. Levy is a Certified Public Accountant with nine years experience with the national accounting firms of Ernst & Young, Laventhol & Horwath and Grant Thornton. Mr. Levy co-authored the second edition of Cashin's Handbook for Auditors, published by McGraw-Hill Book Company. Originally, from Kansas City, Mr. Levy and his wife Janet reside in Westfield, New Jersey. Mr. Levy is a graduate of the Wharton School of the University of Pennsylvania and received his MBA from St. Joseph's University in Philadelphia.